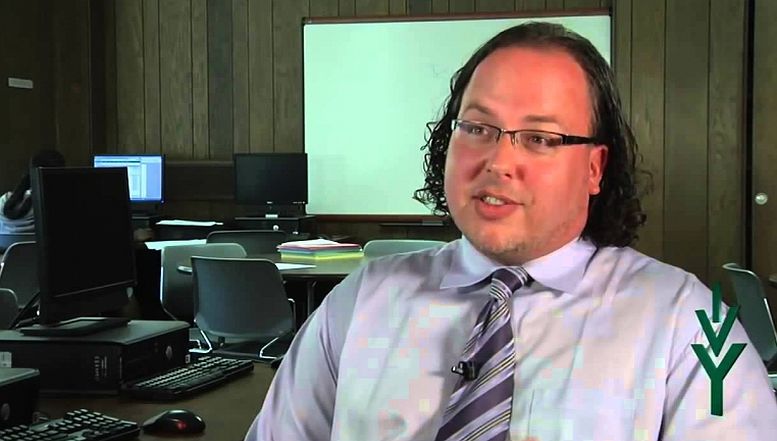 Kada sam ušao u Islam sredinom osamdesetih, plivao sam u okeanu selefizma. Da budem iskren, selefije/tekfirije su islamu uzeli toliko životno potrebnog duhovnog kisika, da me to gušilo. Da nisam pronašao tradicionalne šiitske, sufijske i sunitske muslimane, gdje ustvari mogu da dišem, umro bih, napuhao bi se i isplivao na površinu. Izgleda da su se vremena promijenila; međutim, ne bi trebalo da se zavaravamo jer i dalje znamo odakle sve to dolazi. Geneza i širenje selefizma nije organsko. Poslužilo je imperijalnim interesima Britanaca koji su nastojali da razbiju osmanski sultanat. Oni su uništili islam kao političku moć. Podijelili su muslimanski svijet u podređene nacije koje se mogu okretati jedna protiv druge.
Amerikanci, koji su djelovali kao nasljednici britanskih imperijalista, raspoređivali su selefije, vehabije i nevjernike kako bi se suprotstavili ekspanziji komunističkih imperijalista: od kojih su obje strane neprijatelji muslimana. Francuzi, Pakistanci i Indijci su svi finansirali mudžahedinske ogranke kako bi zaštitili svoje interese. Nakon što su se Sovjeti povukli iz Afganistana sa repom između nogu, razne borbene skupine su se sukobile jedna s drugom u bratoubilačkom građanskom ratu. Oslabljeni i podijeljeni, ono što je ostalo od mudžahedina je vrlo brzo pometeno od još ekstremnije skupine: Deobandi Talibana. Kada su talibani odbili da poslušaju svoje američke gospodare, bombardovani su nazad u kameno doba. Oni koji su decenijama obučavali, naoružavali i finansirali fanatične vjerske ekstremiste ubrzo su insistirali na tome da zapadnu demokratiju dovedu u Afganistan. U Sjevernoj Africi, situacija je bila slična: neprijatelji čovječanstva su tekfiri teroriste poslali na obične ljude u Alžiru kako bi potkopali njihove legitimne islamske aspiracije 1990. godina. U Evropi su ih koristili kako bi 1990. godine razbili Jugoslaviju i napravili pseudo-državu Kosovo nekoliko godina kasnije. U jugoistočnoj Aziji, oni su ih koristili za diskreditovanje "bona fide Moro" pokreta u Mindanau te iste decenije.
11. septembar 2001. godine je označio stratešku promjenu. Od korisnih idiota, koji su bili podržavani i javno i tajno, tekfiri teroristi su pretvoreni u koristan izgovor kojeg treba napasti. Sa padom komunizma koji je barem težio ka socio-ekonomskoj pravdi, svijet je ostavljen na milost i nemilost kapitalističkim i globalističkim vampirima koji su sada imali još veću slobodu da sprovedu svoje zle planove da ogole planetu njenih resursa i izvuku svaku kap krvi iz čovječanstva. Pošto je završen Hladni rat, koji je iskorišten do maksimuma, trebalo je identificirati novu neprijateljsku ideologiju: Islam. Prijetnja "radikalnog islamizma" poslužiće kao izgovor da se napadne i zauzme suverena država Irak od 2003. do 2013. godine, i to po cijeni od preko milion civilnih žrtava i nekoliko milijardi dolara ukradenih sredstava. Iako su Amerikanci obećavali demokratiju, jedina stvar koju su isporučili bila je katastrofa: sektaški i etnički sukob koji je kulminirao u "majku svih zvjerstava": Islamsku Državu (ISIL) koja nije bila niti "islamska" niti "država".
Iako je tačno, u velikoj mjeri, da je radikalni selefizam prestao da se otvoreno propovijeda u mesdžidima na Istoku i Zapadu nakon 11. septembra i da je naizgled umjereniji oblik Islama počeo popunjavati vakuum, proces se nije dogodio organski. Iako izrazi kao što su "Tradicionalni islam" i "Sufizam" zvuče manje opasnim od selefijskog džihadizma, vehabizma, radikalnog islamizma i takfirizma, a širenje onoga što je predstavljeno kao normativan, mainstream i umjereni Islam izgleda pozitivno, promjena je ustvari obično ponovno brendiranje istog proizvoda. Isti ljudi koji su bili odgovorni za širenje selefizma tokom devedesetih godina i ISIL-a u drugoj deceniji 21. stoljeća, također su odgovorni za širenje onoga što je poznato kao Ahl al-Sunnah wa-al-Tasawwuf – naime, ortodoksni sunizam kombinovan sa ortodoksnim sufizmom – od 2001. godine. Štaviše, takfirizam nije nestao: jednostavno se preselio iz javne sfere u cyber sferu.
Globalisti su već dugo bili posvećeni apsolutnoj dominaciji. To podrazumijeva kontrolu svih protivnika i igranje svih aktera jednih protiv drugih: liberali protiv konzervativaca, kršćani nasuprot muslimana, Suniti naspram Šitta, Suniti i Šiiti protiv Sufija, bijelci protiv crnaca i domicilno stanovništvo protiv izbjeglica. Ukratko, svako je protiv svakog. Za globalističke političke stratege, radikalni Islam i umjereni Islam su jedno te isto. To su jednostavno ideologije koje oni koriste po potrebi zarad svojih interesa. One su sredstvo kojim postižu cilj. Vjerovati da favorizuju jednu nasuprot druge je isto što i vjerovati da posluju u etičkom okviru i posjeduju moralni kompas. To je nemoguće. Ne postoji takva stvar kao moral u geopolitici elite: samo sebični interesi.
-Ponekad državnici moraju da biraju između dva zla – racionalizovao je Henry Kissinger.
To je ono što razlikuje slugu Boga od sluge Sotone. Postojale su moralne i etičke linije koje proroci, poslanici i imami (a) nikada ne bi prešli.
-Ako bih morao da izaberem između pravde i nereda, s jedne strane, i nepravde i reda, s druge strane – rekao je Kissinger, "uvijek bih izabrao ovo drugo ".
Dok je red bolji od nereda, nijedan vjernik ne bi volio nepravdu nad pravdom. Govoreći o Imperijalnom Rimu, Publius Tacitus, orator, advokat i senator, je rekao: "Oni pljačkaju, oni kolju i oni kradu: to je ono što oni lažno nazivaju carstvom, i gdje ostave pustoš, to nazivaju mirom." Ovu potrebu za stabilnosti su podržale pristalice Emevija da bi racionalizovale ubistvo Imama Huseina (a). Čak i danas pronalazimo naučnike čiji koncept "mira" toleriše nepravdu. Što se tiče Islama, pozicija je jasna: "O vi koji ste se obavezali Allahu, istrajni budite u pravdi, svjedoci Allahu, čak i ako to bude protiv vas samih ili roditelja vaših i rođaka…" (4,15).
Same Zapadne sile koje su uložile svoje resurse u sadnju, kultivaciju i ubiranje sjemena radikalnog selefizma i džihadizma, su one koje su istovremeno zasadile duhovni, socio-politički i genetski modifikovani sufizam u pažljivo čuvane plastenike. Godine 2004., Sunday Times je objavio povjerljive dokumente britanske vlade koji su raspravljali o projektu pod nazivom "Contest". Odlučna da spriječi rast ekstremizma među britanskim muslimanima, vlada Tonyja Blaira usvojila je dvostruki pristup: srušiti ekstremiste, a sa njima u krizu uvući i umjerene muslimane. Nazovite to "malo milom, malo silom" ili tvrdo pokazivanje moći i mehko pokazivanje moći.
Da se zna, nekada davno mi se obratila dobro pozicionirana i dobro povezana osoba sa Arapskog poluostrva koja mi je ponudila nešto što je je mislila da ne mogu da odbijem.
-Napravićemo od vas sljedećeg Hamzu Yusufa – obećao je on. To su tačne riječi koje je koristio. Nikad nisam bio tako uvrijeđen u svom životu. Svima koji misle da sam na prodaju, kažem isto kao što sam i njemu tada rekao: "Možete ići pravo u pakao." U stvari, jezik koji sam koristio bio je mnogo šareniji.
Sufizam je u stilu i to je upravo ono što jeste. To nije oživljavanje. To nije renesansa klasičnog Islama. Sufizam je postao dio Islama vijekovima ranije. Njegove tajne mreže predstavljaju opipljivu prijetnju. Pod odgovarajućim smjernicama, one se mogu iskoristiti za borbu protiv kolonijalnih snaga. One su također predstavljale i priliku. Ako bi došle pod kontrolu obavještajnih službi, mogle bi postati nosioci špijuna i štetnih elemenata svih vrsta. Kao i Mirovni korpus i nevladine organizacije, Sufijski redovi služe kao savršen paravan za razne radnje. Nije iznenađenje što su mnoga sufijska društva povezana sa tajnim društvima i bratskim organizacijama zapadnog svijeta. Jedno takvo društvo, koje je osnovao pedofil, usko je povezano sa Deep State, američkim neokonzervativcima, perzijskim rojalistima i reakcionarima, zajedno sa arapskim i muslimanskim kraljevima, despotama i diktatorima.
Da je Sotona bio sufija, bio bi član ovog tarikata. Vjerovatno već i jest. Iako gnostički, tesawwuf i 'irfan su oduvijek bili omiljeni duhovnoj i intelektualnoj eliti islamskog svijeta, koja je uvijek bila manjinski pokret. Od 2001. godine sufizam postaje sve više mainstream, ne zbog veće duhovne introspekcije, već zbog stvaranja svijesti što je i moguće zbog masovnih medija i društvenih mreža. Što se više špijunska mreža širi i jača svoj utjecaj, lakše postaje onima kojih je jedan posto da se uključe u psihološke operacije i društveno-psihološki inžinjering širom svijeta. Ovo nisu halucinacije paranoidnog šizofrena. Ovo su istraživački ukorijenjeni, zasnovani na dokazima, zaključci. Nazovite to kao činjeničnu izjavu.
Projekt "Contest" je bio i ostao stvarnost. Britanska vlada je 2003. predstavila strategiju protiv terorizma koja je objavljena tek nekoliko godina kasnije. Njen fokus je četvorostruki: Pripremiti se za napade, zaštititi javnost, progoniti napadače i spriječiti njihovu radikalizaciju. Prema riječima dr. Chrisa Allena, koji je podnio ostavku iz Prevent-a, jedne od grana Contesta, u 2014. godini, projekat ima "prikriveni cilj stvaranja "institucionalno odobrenog", mainstream i umjerenog islama koji bi bio podržan kako od strane različitih "liberalnih" Muslimana tako i od samih vlada". Te islamske organizacije koje su finansirane od strane države, uz podršku vodećih naučnika, koje su bile nesvjesne čitavog poduhvata, bile su zadužene, ne samo za borbu protiv radikalizma već i za upotrebu moći u muslimanskoj zajednici. Od svog osnivanja, desetine milijardi sredstava poreskih obveznika potrošene su na preko 1.000 projekata namijenjenih spriječavanju radikalizacije muslimana u Velikoj Britaniji ali bez ikakvog konkretnog uspjeha.
Dok su ljudi dobre volje usmjeravali, podržavali i radili sa muslimanskim organizacijama koje su finansirane od strane države, poput Radikalnog Srednjeg Puta i Nacionalne Muslimanske Ženske Savjetodavne Grupe, između ostalih, britanska vlada nije bila transparentna kada se govorilo o stvarnim ciljevima. Kao produktivni građani koji plaćaju porez, muslimani imaju pravo da dobiju vladina sredstva za podršku zdravih inicijativa. Cilj britanske vlade nije bio samo da se suprotstavi širenju tzv. "islamskog" ekstremizma, već da prati, kontroliše i preoblikuje vrijednosti i svijetonazor muslimanske zajednice. Drugim riječima, natjerati muslimane da se pridržavaju, afirmišu i preobrate na sekularizam, pod budnim okom Ministarstva unutrašnjih poslova. Svako ko se suprotstavi ovom društvenom poduhvatu i državno sankcionisanom "britanskom" ili "zapadnom" islamu smatrat će se ekstremistom i tretirati kao prijetnja. Ovo bi sve izgledalo kao da su dobri državnici otišli predaleko u svom dobronamjernom propagandnom ratu protiv ekstremizma, da ti isti ljudi ne podržavaju ISIL: i dozvoljavaju da se preko 1000 britanskih psihopata pridružuje redovima terorističkih ogranaka u Siriji i Iraku, te im nakon odsluženog roka omogućuju i povratak bez krivičnog gonjenja, čak ih nagrađujući sa kućama i ostalim pogodnostima plaćenim od strane poreznih obveznika, pod krinkom "službe za kraljicu i domovinu".
U Sjedinjenim Državama situacija je bila, da kažemo, jedinstvena. Za neokonzervativce, 9. 11. je ponudio širok spektar mogućnosti za stjecanjem bogastva pljačkanjem Iraka i njegovih stanovnika uz dodatni bonus u vidu lišavanja američkih građana njihovih ustavnih i civilnih prava te kreiranja državnog nadzora u istom procesu. Zbog ustavne odredbe da je vjera odvojena od države, američka vlada je bila uzdržana oko finansiranja muslimanskih grupa koje su posvećene borbi protiv ekstremizma. Umjesto toga, američka administracija je uložila svoja sredstva u stvaranje i praćenje domaćih terorista kako bi opravdala svoj rat protiv terorizma. Budući da se finansiranje borbe protiv terorizma može opravdati samo ako postoji terorizam, mentalno nestabilne marionete su često korištenje u sprovođenju lažnih operacija u cilju širenja islamofobije.
U pokušaju da sruši vladu Sirije, CIA je iskoristila svoje stare saveznike, takfiri teroriste, da obave prljavi posao, dok su Saudijci, Turci i Katari platili račun na američkom tenderu. Obamina obavezna pravila angažovanja onemogućavala su Pentagonu da se bori protiv terorista. Navodeći "slobodu izražavanja", Obamina administracija je odbila da zatvori račune socijalnih medija koje koristi ISIL. Kada je upitana da uhapsi, optuži i osudi američke borce u redovima ISIL-a za ratne zločine i genocid, liberalna vlada u Washingtonu je tvrdila da Sirija nije potpisnica Rimskog Statua, sporazuma kojeg je uspostavio Međunarodni Krivični Sud, te samim time ne postoji jurisdikcija da se to sprovede. S obzirom na to da su Sjedinjene Države ilegalno napale i okupirale suverene nacije, uvijek je ironično kada se iznenada pozove na međunarodno pravo.
Pored proljevanja krokodilskih suza za žrtvama ISIL-a u performansu vrijednom Oskara, lažni proroci pluralizma podržali su takfirske teroriste u Iraku i Siriji, umjesto da im se suprostave. Tek je na kraju svog predsjedavanja Obama objavio poziv za podnošenje prijedloga kako bi podržao svoju Inicijativu za Borbu Protiv Nasilnog Ekstremizma. "ISILu će uskoro ponestati teritorija", rekao je jedan od vodećih članova Obamine administracije grupi muslimanskih lidera koji su pozvani u Bijelu Kuću, "računamo na vas kako biste im pomogli u reintegraciji u vaše zajednice". To je bilo ravno tome da vas zadirkuje onaj koji vas muči. To je kao da pitate ženu koja je silovana da se pomiri sa silovateljem, da mu pruži toplu dobrodošlicu i podršku, kako bi on opet postao produktivan član društva, kad u suštini ta žena želi da on bude produktivan član na groblju.
Trenutna situacija u Bijeloj kući je složena. Za razliku od Obame, koji je pohvalio Islam i muslimane dok je podržavao radikalan "islamski" terorizam, predsjednik Trump govori loše o muslimanima dok u isto vrijeme strateški, sistematski i efikasno zatire takfiri teroriste po Siriji. Ubjedio je ili prisilio Saudijce da zaustave finansiranje ISIL-a i drugih takvih grupa. Katar je dobio ulogu žrtvenog jarca i bačen je pod autobus Saudijske Arabije i Ujedinjenih Arapskih Emirata. To je primoralo Katar da ponovo razmotri svoju regionalnu politiku i da uđe u orbitu Islamske Republike Iran. Trump stoga stavlja sve "loše momke" u jedan koš: Katar, bivši finansijer ISIL-a, i Iran, aktuelni finansijer Hezbollaha i Hamasa. Na domaćem frontu, Trump je utvrdio da Obaminu inicijativu za borbu protiv nasilnog ekstremizma treba preoblikovati u kampanju usmjerenu ka suzbijanju radikalnog islamskog ekstremizma, ignorišući stvarnu prijetnju ekstremne desnice i ekstremne ljevice u Sjedinjenim Državama. Čovjek planira prema sopstvenim prijetnjama.
Dakle, selefizam, u svojoj radikalnoj, nasilnoj formi, je znatno umanjen, ali ne od ranjenih liberala koji su u suštini zombiji. Takfirizam uništavaju desničarski pseudo-konzervativci i neofašistički kapitalistički globalisti koji su poravnati sa anti-islamskom politikom. Kako jedan neprijatelj blijedi, drugi se stvara. Muslimani moraju uvijek biti na oprezu u suprotnom su osuđeni na propast.